Specials
Multiline has been a reliable player in the lighting market since 1982. Thanks to these decades of experience we possess all the necessary knowledge to consistently complete projects with special technical demands. As a result, the development of custom-made lighting systems has grown to become the strength of our company.
The whole process for special custom-made solutions begins with a specific demand or wish from an engineering office, architect or installer. Next, our experienced team of engineers sets up a development trajectory to create complex or basic lighting systems (so-called specials). An active dialogue with our customer is key in every project. Our engineers are experts at the integration of motion, light and smoke sensors in profile systems. Adaptations to the mounting system can be developped for each project individually. Naturally, architectural design remains an important focus point for every development project. Our goal is a perfect fit between our luminaires and their destined environment, which is exactly what every customer wants.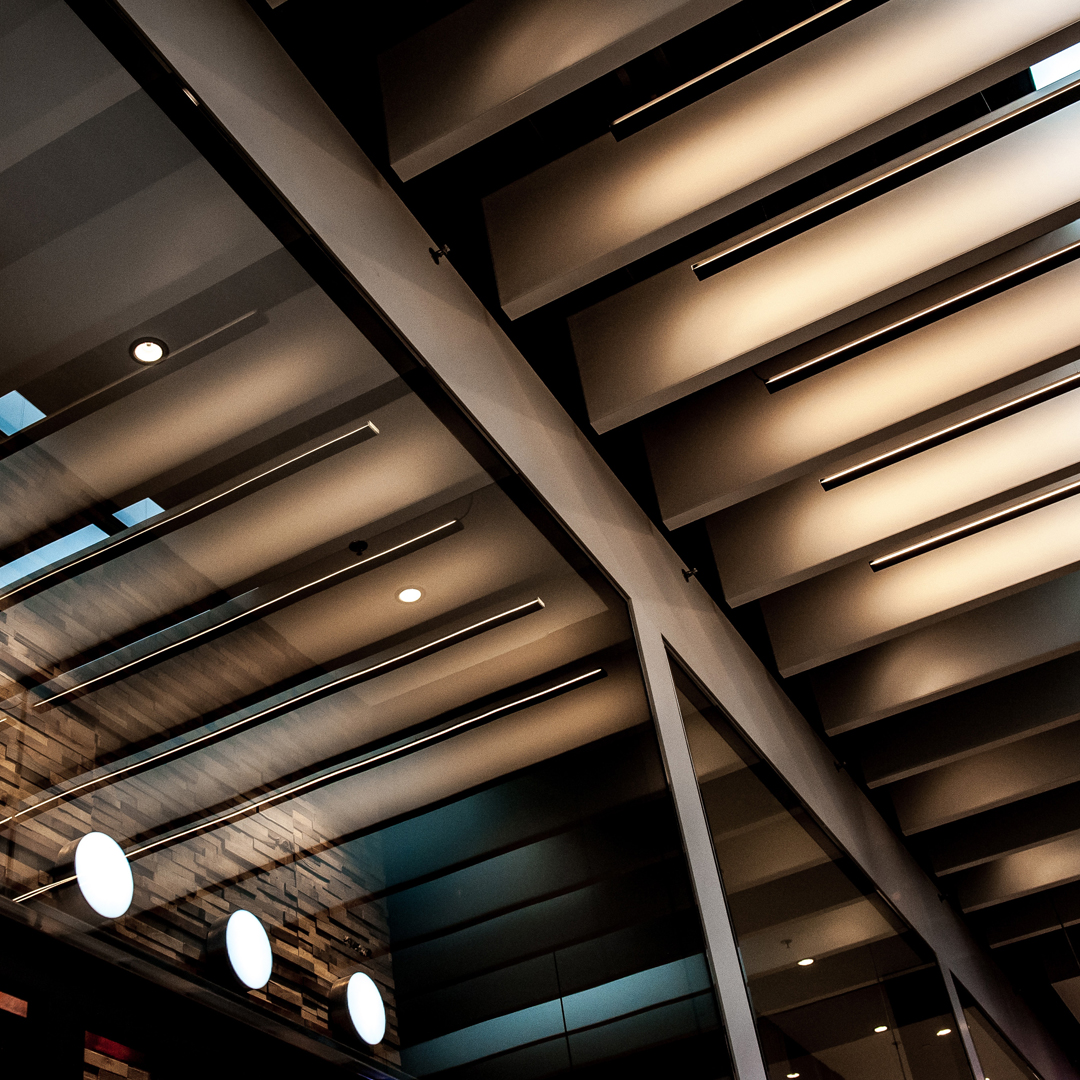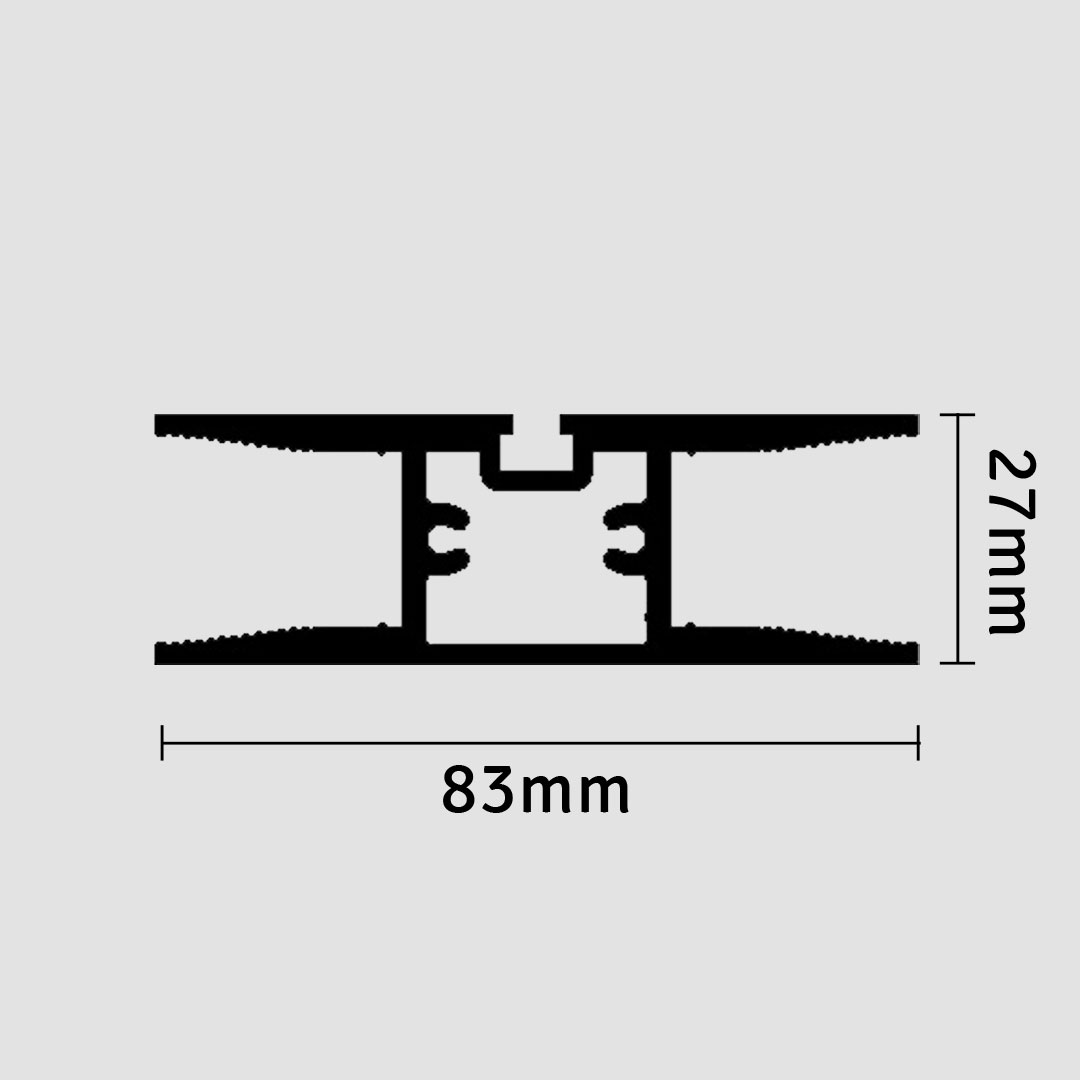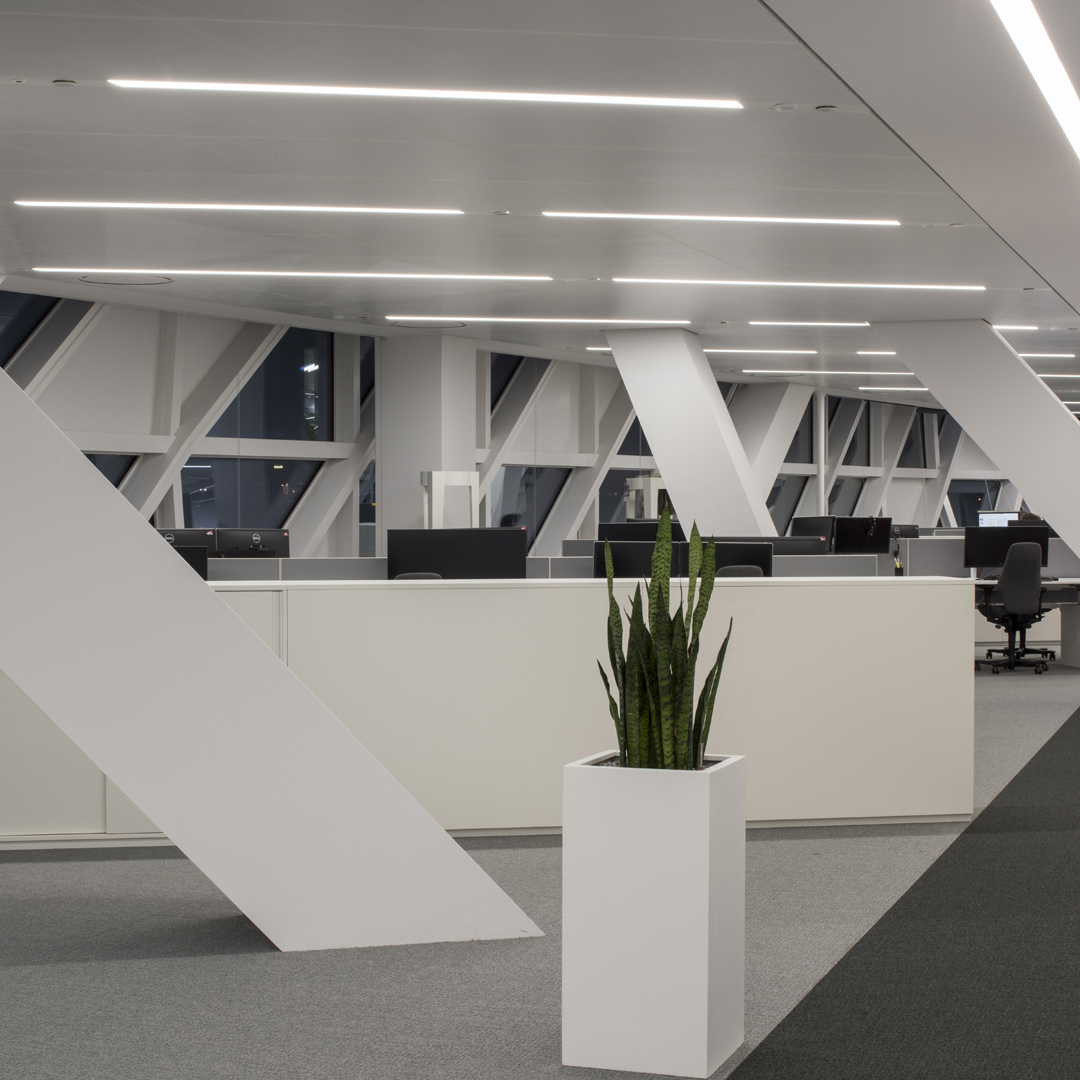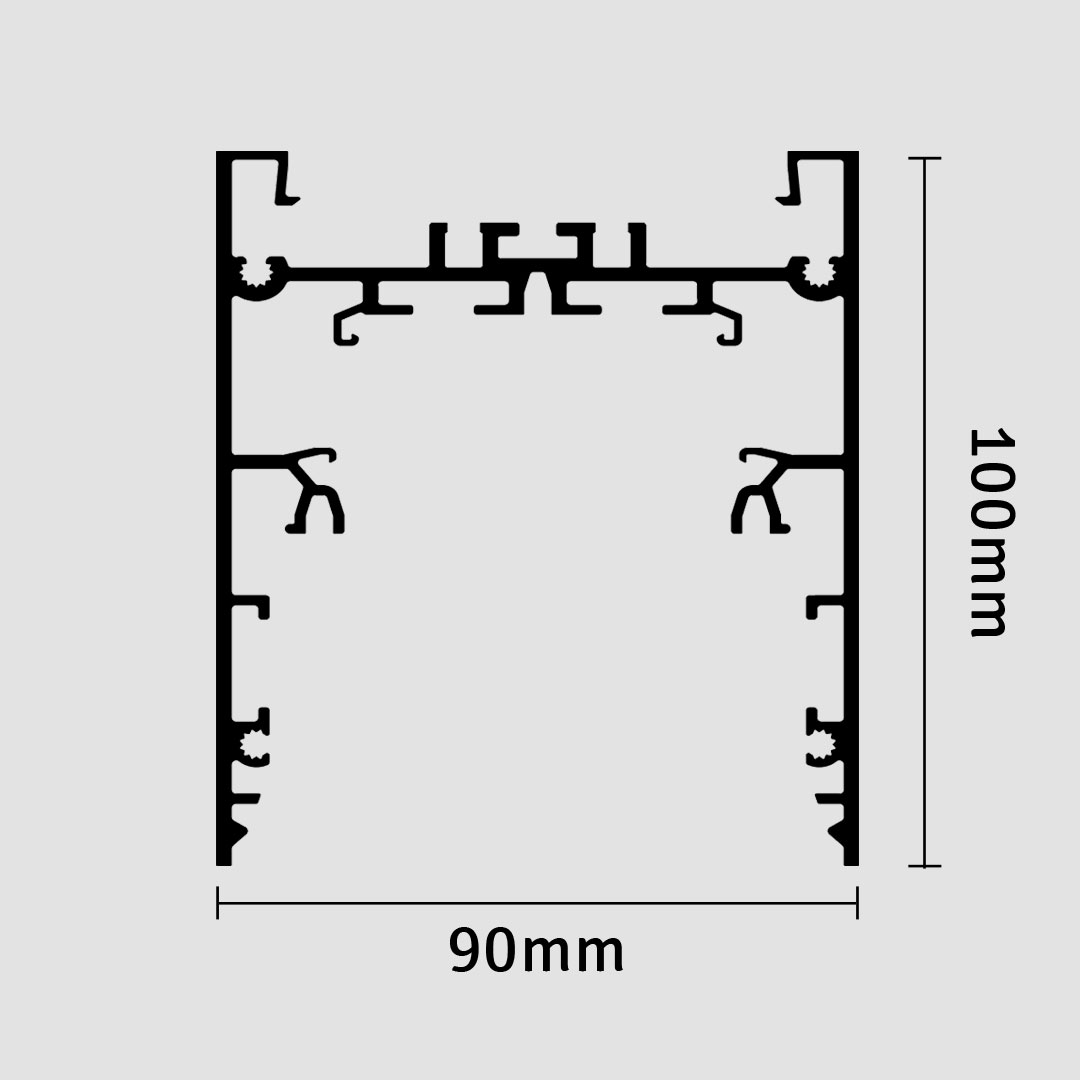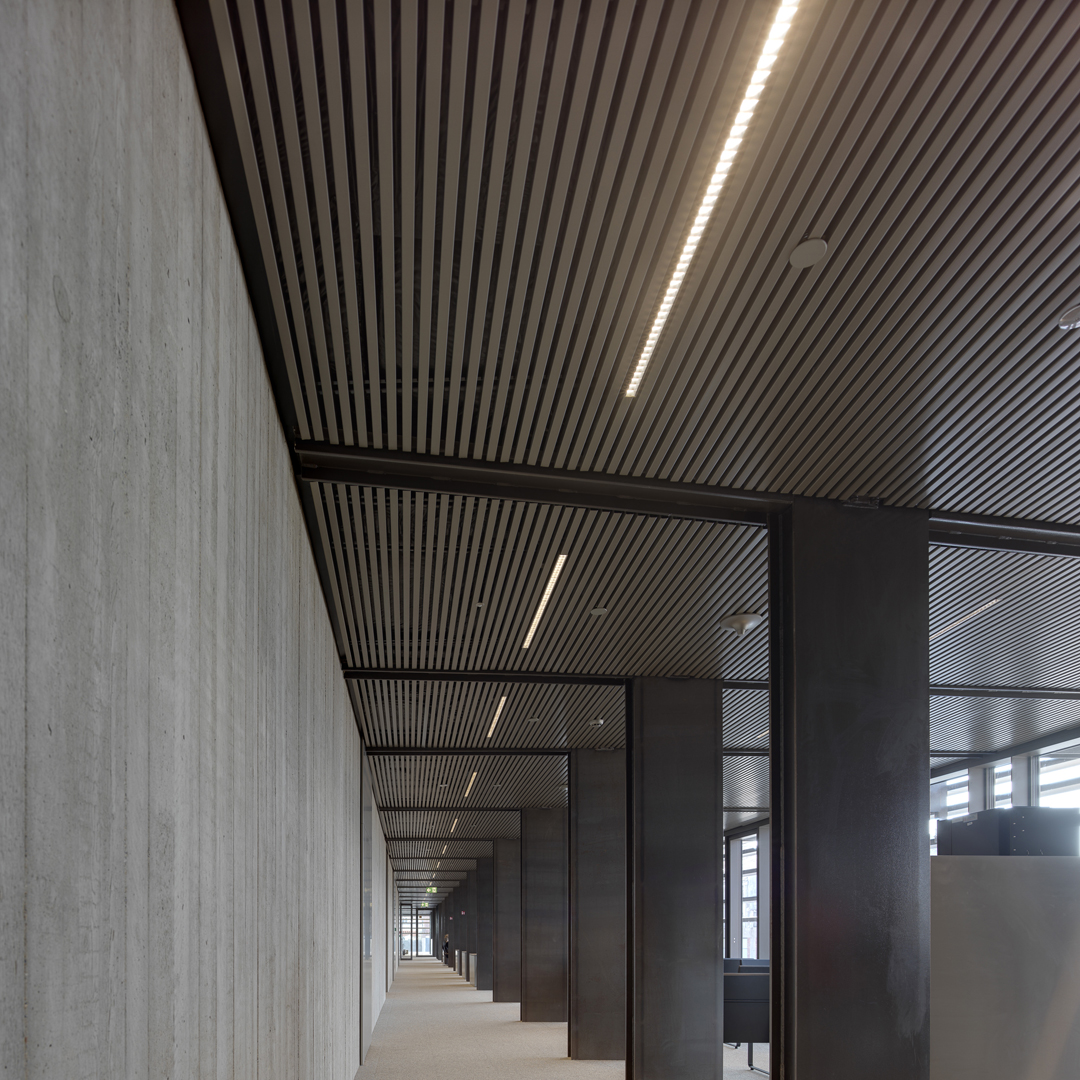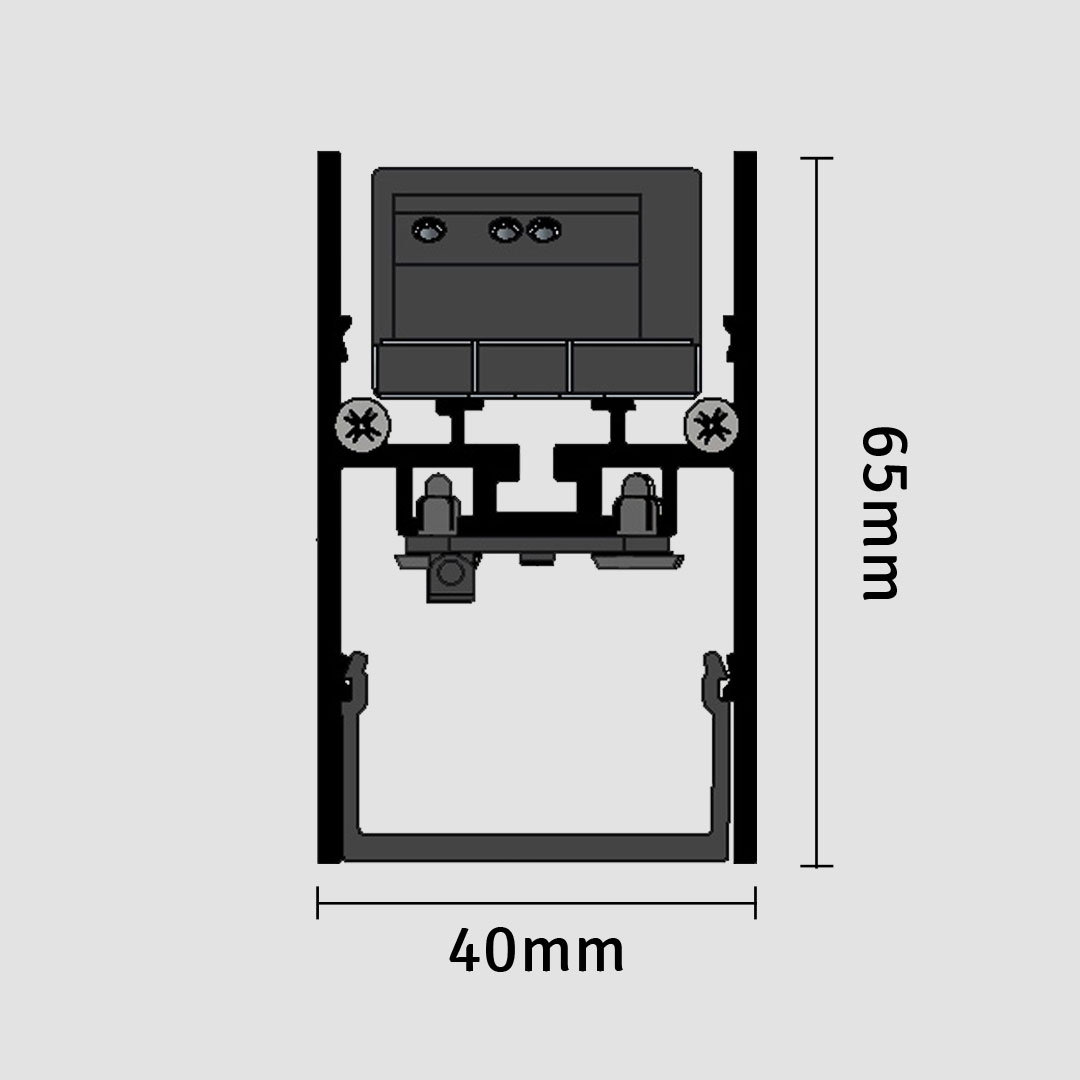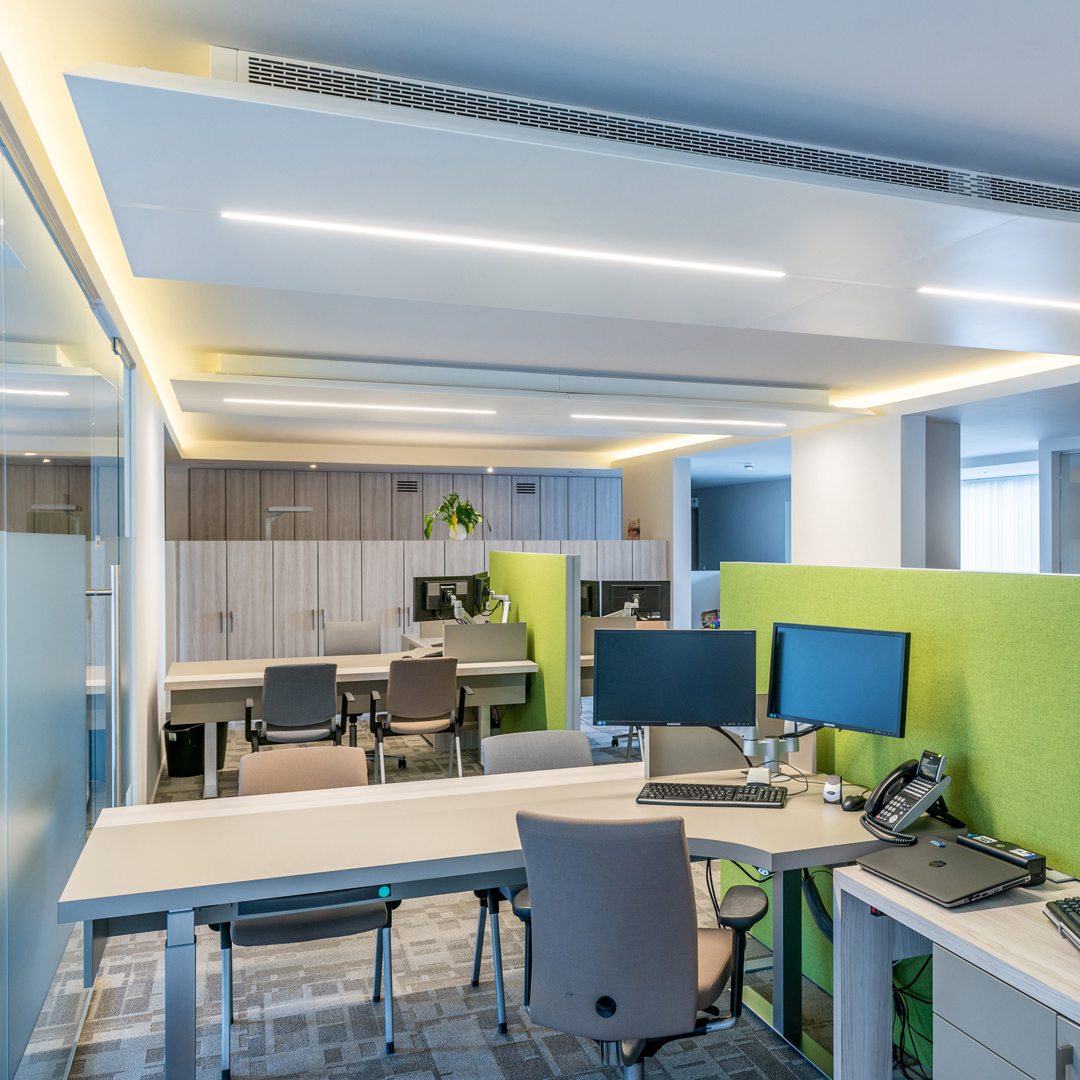 Profile systems in combination with climate-control ceilings
Thanks to the collaboration with manufacturers of climate-control ceilings, we were able to expand the functionality of our profile systems. We redeveloped our profiles to enable their optimal integration in climate ceilings. This combination represents an excellent solution for customers who pursue the highest standards in terms of sustainability, acoustics and efficiency. To date, we have realised numerous projects, both big and small, in collaboration with manufacturers of climate-control ceilings, such as Interalu Smart Ceilings in Antwerp and Jansen Finishings in Meeuwen-Gruitrode.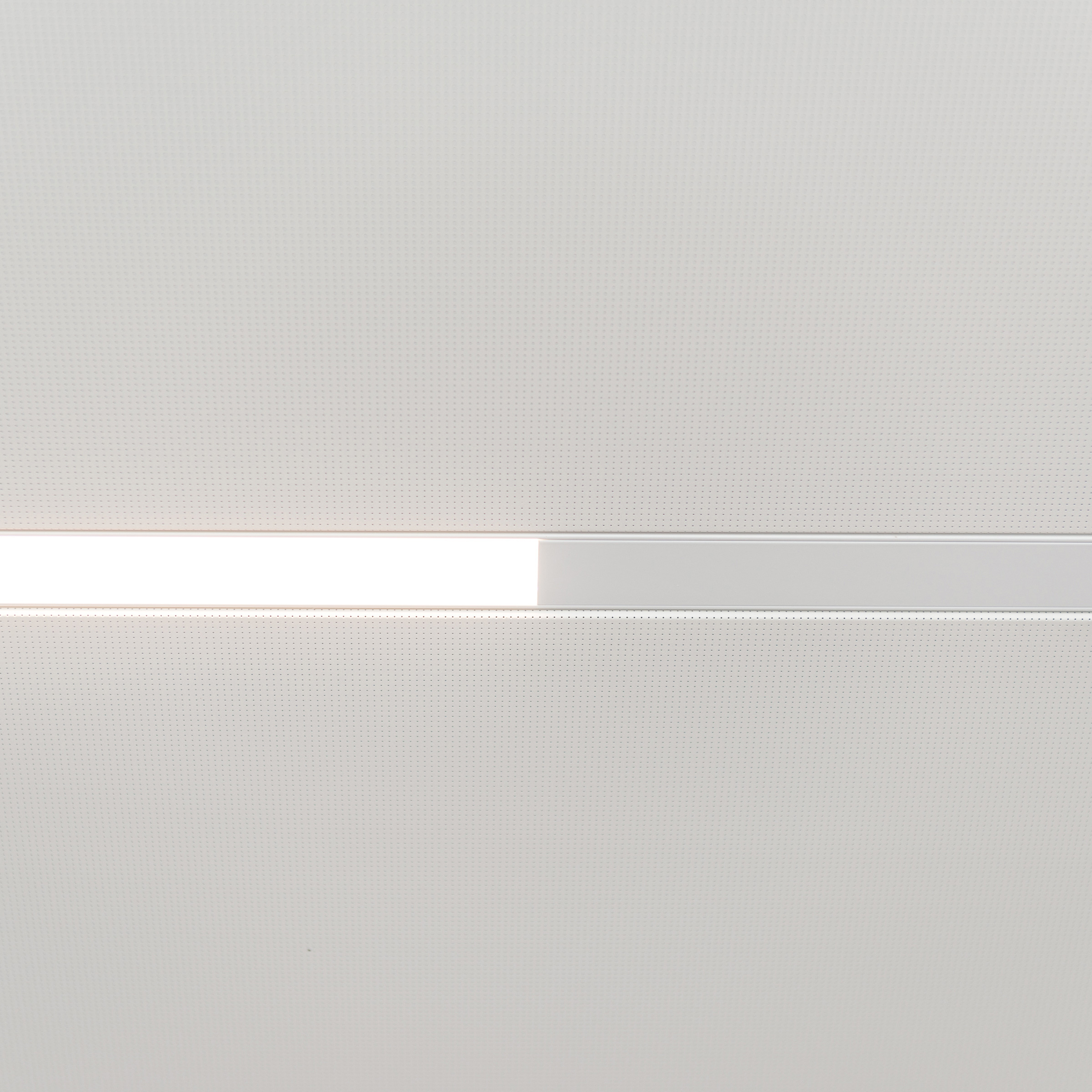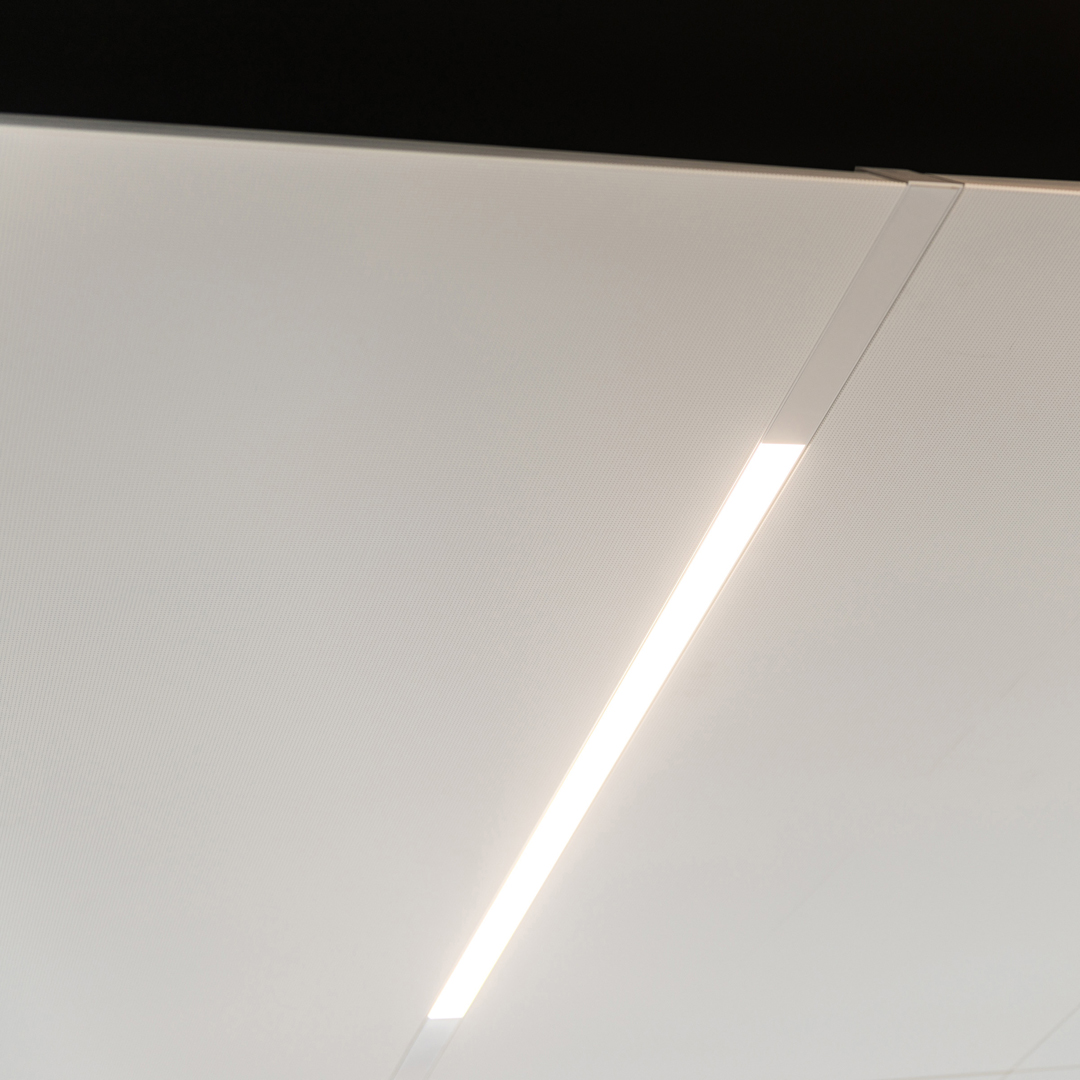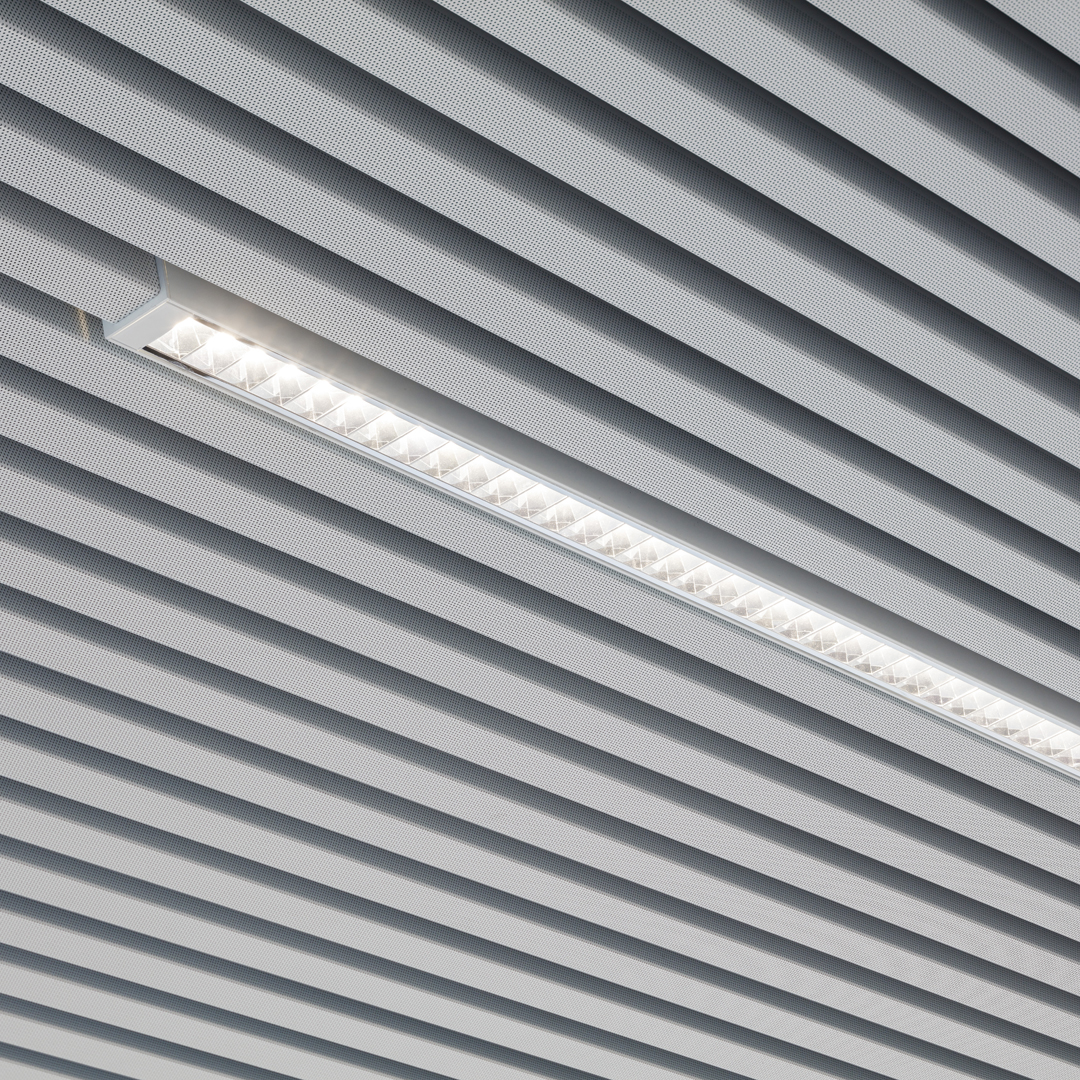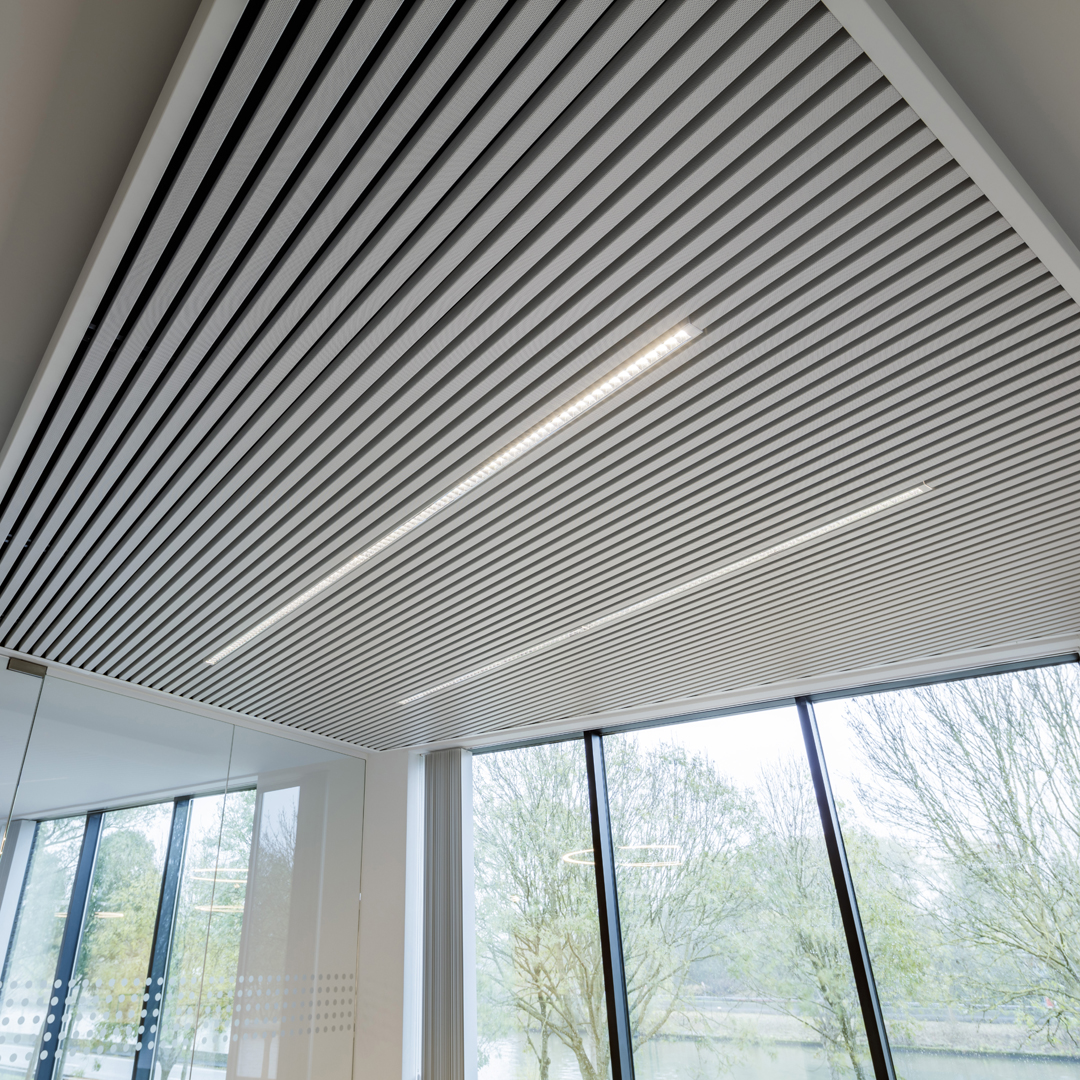 Atlantis: fascinating lighting design and acoustic engineering in one
Light and acoustics are two of the most important aspects of a room. With the Atlantis Multiline introduces a product that combines these two elements in a unique en innovative way. The acoustic modules have the shape of a rectangle with sleek proportions (0.5 x 1.0 x 0.05 m), are cut from a 5 cm thick basotect foam sheet and finished with a flocklayer in the standard colours light grey or middle grey. Basotect is a lightweight material made from melamine foam, which has very good thermal and especially excellent acoustic properties.
The acoustic modules can be used in combination with our lighting profiles Rekta 40, Rekta 65, Rekta 80 and Edge 55. There are three ways to mount the panels next to the lighting profiles: symmetric installation with 2 mounting brackets, asymmetric installation with 3 mounting brackets and 2 counterweights or single panel installation with 2 mounting brackets and 2 counterweights. The components can be powder coated in any RAL colour of choice. It is also possible to install the panels against a wall or ceiling with magnets and optionally with stand-off mounts.
This product improves the performance of people by reducing annoying noise and providing optimal lighting conditions. The development of products such as these shows that Multiline closely follows all the trends on the construction market. After all, continuous innovation is the key to surviving in a competitive world.